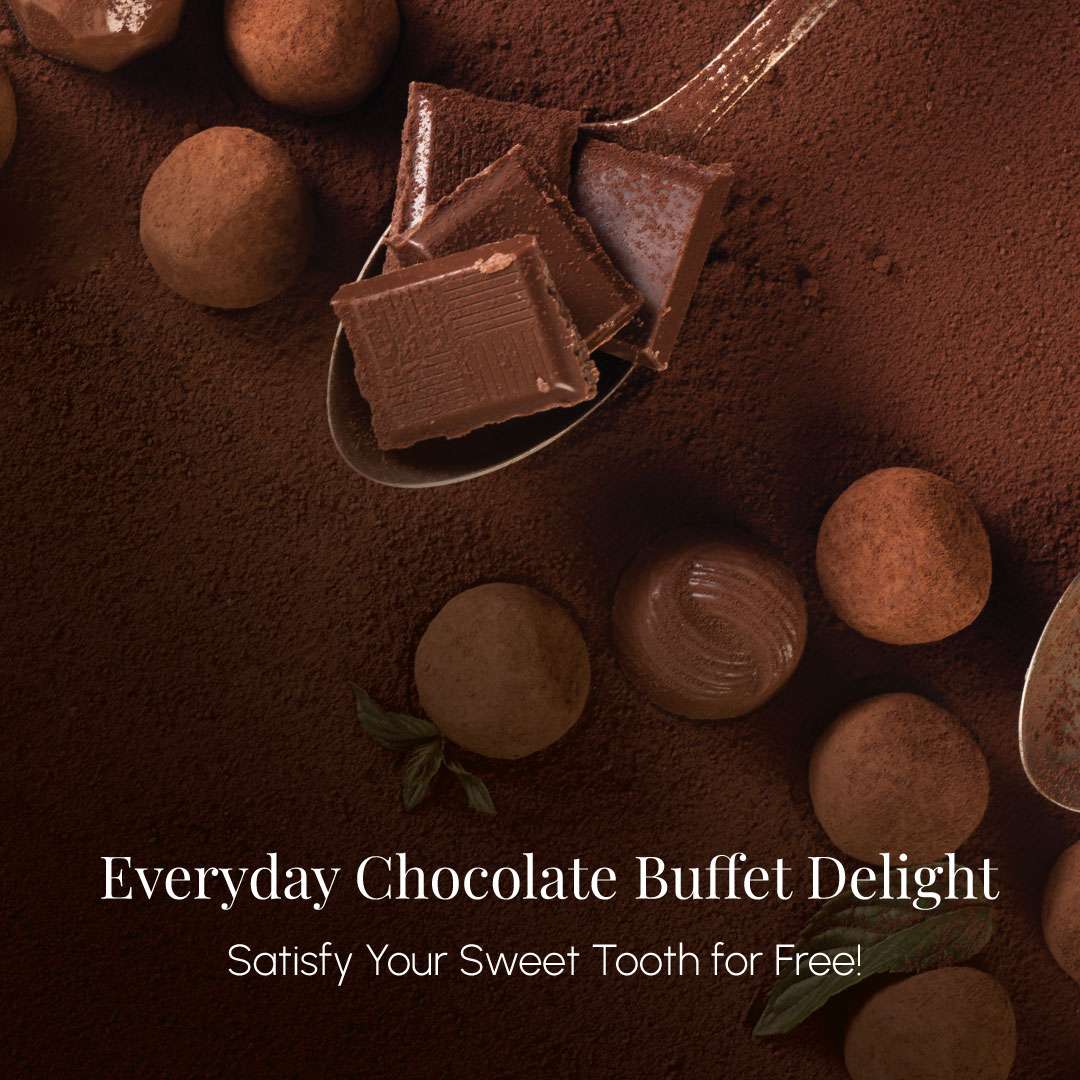 Chai n' truffles
Exclusively for in-house guests!
Florae Restaurant is excited to announce a delectable promotion that will tantalize taste buds and elevate afternoon dining experiences. Starting from 15:00 to 16:00 hrs daily, Florae Restaurant will be offering complimentary "Chai n' Truffles" to its esteemed guests.
Prepared by our exceptionally talented pastry team, this delightful treat brings together the rich flavors of crafted chocolate truffles. Each truffle is a masterpiece, showcasing the artistry and dedication of our culinary experts.