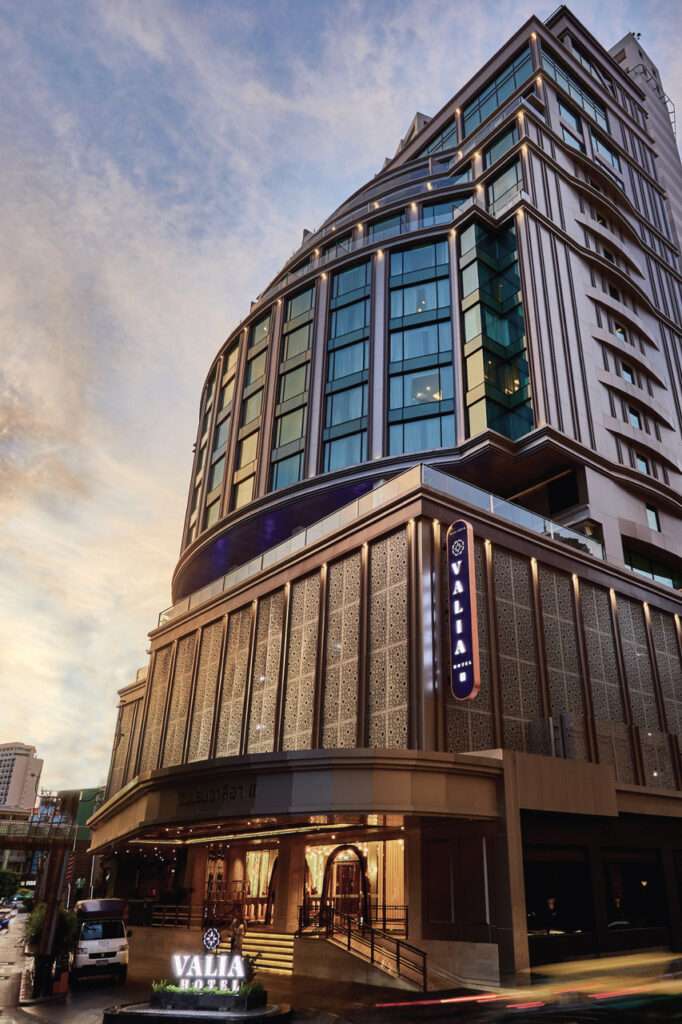 Valia is a new 5-star hotel on Sukhumvit Soi 24 that redefines all the luxury that prominent hotels in Bangkok can offer. Inspired by the cultural influences of the Silk Road, this property showcases a level of elegance in its décor that is beyond compare. From the finest silks to the unique spices, the romance of this bygone era has been recreated to enhance the most luxurious experience at Valia Hotel Bangkok.
Then and now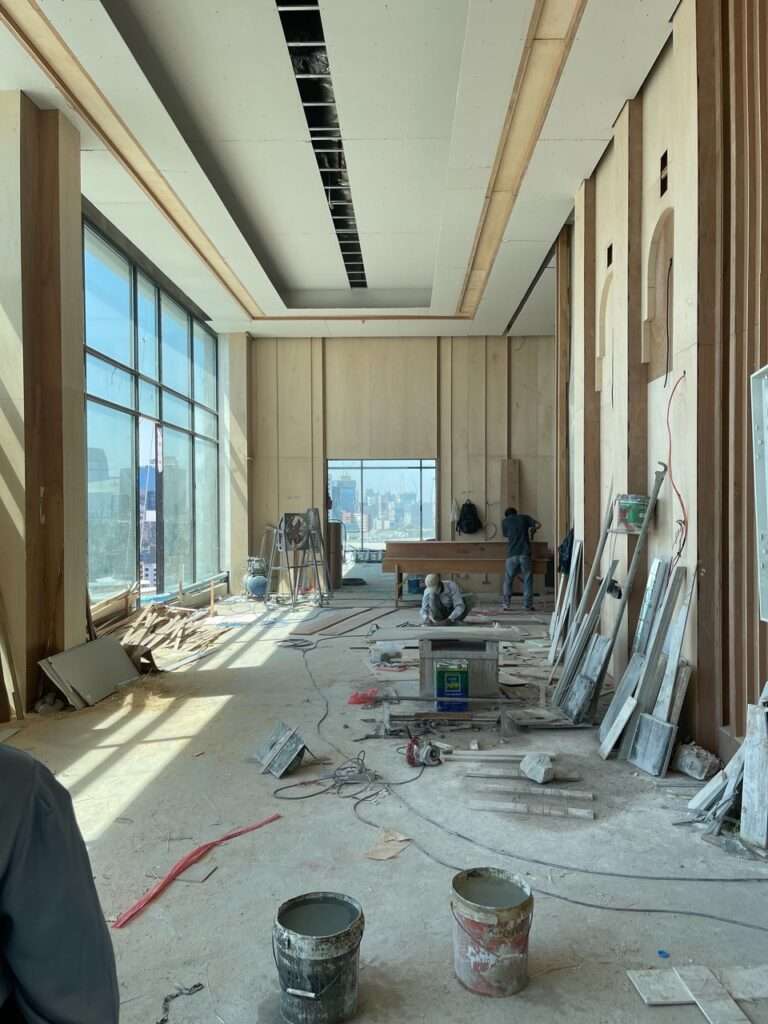 Valia Hotel Bangkok is a special amalgamation of history, both recent and long gone by. In 2020 this hotel was known as the Presidential Park Hotel before undergoing a complete renovation to create the new luxury hotel in Bangkok that one can experience today. The perfect blend of cultural inspiration and historical value found in this property makes it truly one-of-a-kind. An experience that is unparalleled in Bangkok and Southeast Asia alike.
Today, this 5-star hotel in Sukhumvit Soi 24 creates an amazing experience where one can be transported to the days of yore through thoughtful interior design while enjoying every modern convenience that a new luxury hotel in Bangkok could be expected to contain. Valia Hotel Bangkok delivers the perfect balance of old and new in a whimsical setting that is so much more than your average 5-star property.
Facilities for special occasions
Considering Valia Hotel as the ultimate wedding venue in Bangkok or the ideal space to hold your next meeting or corporate event is the right decision. With a collection of meeting rooms in Bangkok that can be transformed into event spaces to suit any kind of corporate affair, the versatility of this property is seemingly endless.
The expert culinary team at Valia Hotel in Bangkok is ready to cater for your unique event. From a delectable morning tea to an incredible banquet dinner, this Muslim-friendly hotel in Bangkok can cater to any dietary requirement or preference to assist you in creating the perfect event.
Experience everyday luxury at Valia Hotel Bangkok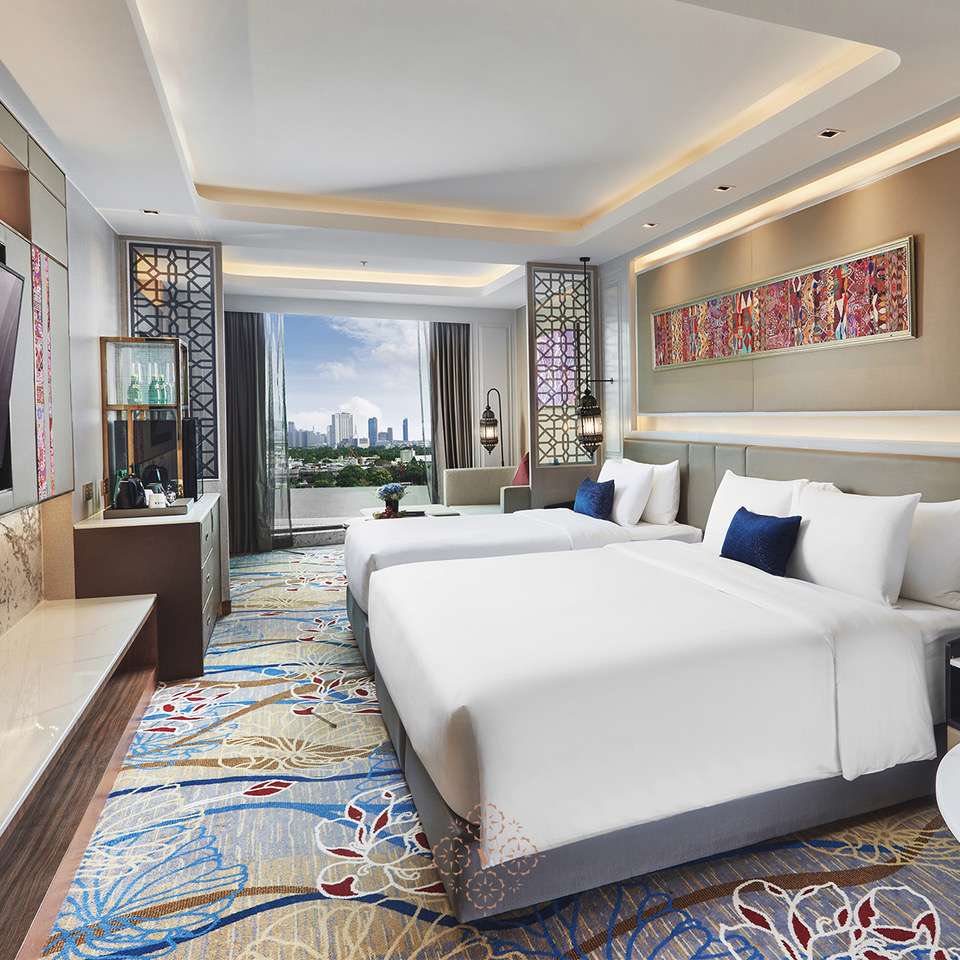 This is a 5-star hotel on Sukhumvit Soi 24 that has had a world of thoughtful experiences injected straight into the core of its design. Whether it's the comfort in one of the 279 expertly designed rooms and suites, a dip in the 6th-floor outdoor pool or a delightful meal experienced at Florae Restaurant, there is elegance, style and luxury to be enjoyed by guests of this stylish new property every single day.
From the moment you enter this new luxury hotel in Bangkok, you will have the opportunity to experience the height of everyday luxury. In every aspect of the design, Valia Hotel has been created to become a standout 5-star in Bangkok unlike any other.
Make your booking today
If you have been searching for the best new property for accommodation and meeting rooms in Bangkok, your journey begins with Valia Hotel. This elegant property is a destination in itself. Make your booking online today to experience the inspired cultural luxury that is this 5-star hotel on Sukhumvit Soi 24.